Content count

102

Joined

Last visited
Community Reputation
12
Good
16 Followers
About phl655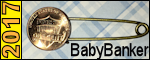 How does one refresh the page in the chat room? My messages don't get posted after the chat part of the chat room slowly gets smaller

Cloth diapers (gauze) and plastic pants for me- one child used cloth and one used disposables

Fantasy why do you want to be completely incontinent so quickly? As it is you will that way by the time you are 62 . I am all for wearing diapers and plastic pants as much as possible but some control can be very helpful at times. And I would also like to know why your doctor predicted incontinence is 10 years. Paul

Hi Busy MsLizzy.   I am not sure if you said yes to receiving a pm from me or responded to Baby Wendy Marie?I don't want to bother you but would also like to chat if you are interested.   Paul

Hi Ms Lizzy    I am a DL due to 10 years of bed wetting as a child and a mom who liked having me and my sister (also a bed wetter) in cloth diapers and plastic pants.   Would you care to pm ?  Paul

 

2

Have you tried cloth diapers and plastic pants to save a bit of money in the long run over disposables as long as you have your own washer/dryer?

hi Bill are you still online today in DD?

I will be contributing $50 in a day or so. I hope that gets you started

I liked the start of this story very much. Was it ever continued elsewhere?

Start with some gauze squares from Adultclothdiaper.com and the 6 mil weight if vinyl plastic pants from babykins. That and regular baby diaper pins is all you need to start with

Babykins also makes the best plastic pants

After more than 60 years in cloth diapers and plastic pants (on and off) I have no plans to stop now

She should at least check out babykins.com they make great plastic pants- especially the 6 mil weight of vinyl models like the pollen # 20300V.

Hi I too was diapered as a child in Curity cloth diapers (21 x 40) and there were many dozens around the house as my sister and I were both bed wetters for quite a few years. While these diapers have been unavailable for years now, you can still get very soft (after a couple of washes) gauze diapers from Adultclothdiaper.com (the "Purity" gauze squares) and twill prefolds from rear z in Ontario, Canada. Did you wet the bed too, lil marry?