Content count

982

Joined

Last visited

Days Won

10
Community Reputation
153
Excellent
35 Followers
About minachan16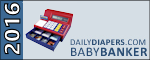 Rank

Sweetie Pie Extraordinaire


Birthday

01/17/1987
Previous Fields
Diapers

Adult Baby

I Am a...

Girl

Age Play Age

2-3
Profile Information
Gender

Not Telling

Location

Snuggled in daddy's arms

Real Age

30
I've been working on starting my own YT channel. It's not explicitly ABDL, but it is aimed at ABDLs, and I won't say any more than that. If you want to be anonymous, don't link anything identifiable to the channel. Create a fresh channel off a fresh email and use fresh social media handles for it. And of course, don't show your face. Best to not show your house or anywhere around where you live. What I plan to do is create a drawn character and do the whole video through pictures of the character and video clips and pictures of what I'm discussing (similar to GradeAUnderA). Might be something for you to consider as well.

Soft, absolutely. The mess may be terrible, but have you ever tried to push a hard log into a diaper? You are literally fighting the resistance of your diaper to poop in your diaper and you can hurt yourself straining against it. I would much prefer something soft, a pudding-like consistency, that just fills and shapes to the inside of your diaper and bottom. Best poop in the world coming out and filling up

B if by myself, A if I had a caregiver there to change me.

With all the ABDL companies making big pushes to essentially make all ABDL gear essentially sized-up versions of everything we had when we were really babies. I would love ABDL baby wipes, and yes I know there are adult-sized wet wipes, but what I mean is wipes that are bigger versions of the baby wipes they had when I was a baby, same designs on the wipes, replicas of the big plastic tubs, same wonderful baby wipe smell, much like how the SDKs are just sized-up versions of Pampers Baby-Dry diapers from the 90s, I want sized-up versions of Baby Fresh wipes. I would buy so many of these of they ever were made. It's the number one thing on my ABDL wish list if it were to ever exist.

I can't in all good conscious root for Rapistberger, and I will never root for the Pats. Even if my beloved Pack loses to the Falcons, I'd still end up rooting for the Falcons in the Super Bowl. The AFC is gonna have a garbage championship contender this year.

minachan16 replied to herb330's topic in Baby Talk

Very nice and lucky! You be good and you thank her for taking care of you!

This is going to sound really weird, but I have a very bad problem with asking for things as a little, including and up to little time. This has caused a lot of frustration both internally and with my daddy. I want to be able to verbally express my needs to him, but I feel that by doing that, I'm just being a demanding brat and that it will cause more friction between us. I don't feel I should need to ask for these things because he knows I need them and I've expressed it to him many times already. For instance, I told him yesterday that I wanted to be little today, and when we woke up this morning, he completely forgot. I don't want to have to remind him. I want him to remember. I know this is selfish and that I shouldn't be afraid to state my needs, but I am afraid, namely because I feel if I ask him for it, he'll only do it as an obligation. His heart won't be in it because he doesn't really want to do it. Is there a way to make it easier to verbalize my needs as a little without making it seem like my daddy has to do these things for me?

minachan16 replied to sonofninasayers's topic in Baby Talk

When I was a little kid, I would remember fiddling through the Sunday paper for advertisements for stores like Target or K-Mart to see the baby products pictures and fantasize about having them. This has stopped since I moved out of my parents' house and I have my own baby supplies now.

minachan16 replied to fixitboy's topic in Baby Talk

I love smelling like baby wipes and baby powder from head to toe

Diaper changes normally occur in our bedroom. My fiance will take me upstairs and lie me down on the bed when he discovers I need to be changed. I have a changing mat, though he doesn't bother with it since it's always only a wet diaper and the risk of getting the bed dirty is minimal. Poopy diapers are not allowed in our house.

My relationship with pooping my pants is complicated. I really like the feeling when it comes out and fills my diaper, but cleanup is always so laborious and time-consuming that it's just not worth those 15-30 seconds of pleasure for me. Also, daddy has declared our house a "no stinky pants" zone, so I can't do it without getting in trouble (grown-up "we need to re-evaluate this whole daddy/baby thing" trouble because it's a hard line for him ) even if I wanted to. That said, I totally understand where you are coming from. I hate when I'm on the potty and I have just the best explosive poop and I can't help but think how awesome that would have felt if I did that in my diapers instead.

I feel like I disappointed you when you tell me I need to wear diapers to bed still, but I'm really happy I get to wear my pull-ups all day "Okay, mommy, I wanna use the potty," I say, because I want you to believe me. I squeak a little cuz the diaper rash cream is SUPER cold, but I don't think much of it when I'm lifted out of the tub and run to the pink pack of pull-ups and grab one with Cinderella on it, running back to Mommy holding it out excitedly. "Dis one, Mommy! Dis one!"

I drop my hands down, sucking my thumb as I look at you with puppy dog eyes while you wipe my front diaper area. "Mommy, do I gotta wear diapies again?" I say, pouting a little because I think my pull-ups are much cuter and I like them more, but I know what I did was something babies do and I know mommy might put me in a diapie again because of that.

I feel better and smile a little when Mommy reaffirms that I am a big girl, even though I had an accident. I take Mommy's hand as she helps me to the bathroom and into the bathtub. I giggle as I reach my hands, way, way up when Mommy tells me to move them. I do my best to hold still as Mommy wipes me with the cold baby wipes, trying not to squeak or squirm too much. "Wipies cold, Mommy," I tell you as you wipe my bottom.