Content Count

161

Joined

Last visited
Community Reputation
4
Neutral
About Inky_Wonky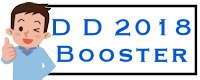 Rank

Bedwetter


Birthday

05/03/1953
Previous Fields
Diapers
I Am a...
Age Play Age
I responded that it was a complicated relationship. Overall I'm able to say I've always had good re pore with my parents, although there were some tough times, especially as a younger adolescent with my mother - she's always been controlling but at that time even more. Could've used some counseling at that time due to circumstances, but it was the belief back then, that it was never good to go share your thoughts for fear you'd be considered a mental case, so none was offered. Both parents are gone now, my dad in 2011 and my mom in 2017. Strangely I cried more over my mom's death than over my dad's, go figure!

So is there a Pic that goes with the story on your Patreon account?

Inky_Wonky

changed their profile photo

I like the story very much. Look forward to what the direction it will take.

Remember this is my personal opinion: Peekabu from ABUniverse - Wicks perfectly Mega Max from Northshore - Wicks perfectly and absorbs spreading it out throughout the diaper, tapes are strong, the inner core is fantabulous. Safari, Rebels, Barnyard from Rearz - all about the same for thickness wicking capabilities. Little Rawrs, Overnights from Tykables have absorbant capabilities of up to 6000 mils Little Rascals from Nappiesrus (sold through Tykables and Rearz) - are less than the ones above but has the capability of 5000 mils. Mega Booster Teddy Blue and Teddy Pink from Fabines - has the capacity of 7000 ml and probably the most absorbent of disposable diapers on the market, but are quite expensive, especially coming from EU. That's why it's lower than the other diapers. That's my list.

Please continue. I love the story.

Since I'm not an excellent writer and since it's your story, I can wait till your work slows down so you could write it more.

So will there be any more to this story?

So I would have a second chapter or follow up story in mind for you. It would include discovering that your mom did wear diapers when going downtown but you and your sis or maybe just you somehow found out she wore - either through accidentally opening the door to her bedroom to discover her just finishing putting on diapers, and you were sworn to secrecy. Or you found out one-day taking the trash out a Saturday and out of curiosity opened the trash bag which your dad had previously carried out only to find a diaper in it, but much bigger than the ones you and your sister wore. It piqued your interest about other adults who might be wearing too. Additionally, a couple of times a friend slept over on Friday and ended up going with you downtown too and your mother insisted they wear diapers too. Then in later years, your sister continues to wear at night and occasionally during the days, she is not in school. Or you find out some of your friends might like the idea of wearing diapers and just playing around in them together with you. Your mother is okay with it, especially knowing she herself likes to indulge even to the point of you finding your parents doing interesting things at night when you open the door to their bedroom to see your dad on top of your mom who at the time is wearing a diaper.

For me, There was no internet at the time, I came across an article in a porn "Letter Magazine" where it shared a story and then directed you to Infantae Press. I purchased some material from them and in one article discussed the start of a new publication that was out called "DPF" (Diaper Pail Fraternity at the time) basically gay or bi sexual men. Once I joined discovered it was more than gay/bi people and since 1980 women began to join so eventually it was changed to Diaper Pail Friends. about the mid 90's they started publishing on the internet, making connections with people there including chat rooms for abdl and tb's too. Although there was an attempt to avoid the intermingling of the 2, it was not impossible to prevent it - the result was not very good. They continued to encourage membership, created a links page of other websites publishing abdl content. Eventually, by 2005, DPF stopped all publishing, which led to other websites attempting to fill the gap, such as this website and others. So that was my beginning.

It looks like some older folk born in the 50's here. as I was in cloth diapers and plastic pants also. I can remember when I was older and desiring to wear diapers again of going down to the local grocery store and buying my own pair of Gerber Toddler pants.

So just wanted you to know there are events happening in Oregon and particularly in Portland, as well as other locations. 1. PDX LITTLES MUNCH is always the Second Sunday of every month and meets at Round Table Pizza 6250 SE Foster Rd beginning at 6 PM. There's usually someone around till almost 9 PM. You're encouraged to wear legal public wear, but the Littles munch meets in a private room, where you can talk about littles things, draw or play games. No cost except for purchasing a meal. For more info, go to ♡Monthly Littles Munch PDX♡ on Fetlife. 2. AFTER MUNCH PARTY: Also on the second Sunday of every month. It meets at a private residence where there can be further discussions and getting to know each other. Most of those in attendance are more AB/DL than the munch crowd. Activities include playing games - "Cards Against Humanity" or others, and more chatting. For those who want to spend the night here, one can - sleeping on couches, floors, cribs and some beds as well. For those who want to know the address - just message me. No cost, but encouraged to BYOB or snacks. 3. LITTLES PLAY DATE: This is a Bi-Monthly event, usually on the 2nd Sunday of every month as well. They meet 2-5 PM @Catalyst: A Sex-Positive Place Cost is $15 (if one cannot pay this, can contact the organizers to accommodate you.) Wear what makes you feel most comfortable! This event is 18+ and is open to ageplayers, pets, ABDL, littles, middles, bigs, and everything in between. During the event, they strive to create a space where everyone can feel free to express themselves and feel comfortable doing so. Since there will be little's at this event we encourage our guests to keep adult conversations to a minimum. 4. LITTLE SCOUTS MONTHLY MEETING: Sponsored by the Little Scouts Portland-Vancouver Troup 971, Dress is street legal with a "little" flare. and is free. This group also hosts Field Trips throughout the month and have monthly challenges to earn badges. The troup's Mission: Strives to create a nurturing, safe, fun, and educational organization for babies, littles, middles, and pets (the Bigs and Caregivers that support them). We offer opportunities for growth toward becoming Little Ambassadors within our community. If you want more information about this group, go to Little Scouts Portland-Vancouver on Fetlife. 5. F.L.A.P. Lane: Furries, Little, Ageplayers, and Pets: Located in Eugene, Oregon. It looks like they are meeting on the 3rd Friday of every month. At present, they meet at Starbucks 31110 W 11th from 6-8 pm. The first hour is usually PG. but is a wonderful time to meet and greet around a cup of coffee or frappuccino. Go to their Fetlife group: F.L.A.P. Lane: Furries, Littles, Ageplayers, and Pets Other than that there are: Diaper Wearers in Oregon Littles of Oregon Portland Oregon Adult Babies 18-30's PDX Daddies PDX Littles Portland or, adult baby league Oregon babygirls for Daddy's and Daddy's for babygirls PDX Littles Meet Up OREGON DIAPERS SAL - Salem Ageplayers/Littles Central Oregon ABDLs Portland or, adult baby league E.L.M. (eugene's little munch) Oregon AB/DL SOAL - Southern Oregon Ageplay, Littles Eugene & Springfield ABDLs Oregon Diaper Campout and Cookouts PDX Portland Area ABDL, Littles, Mids, Bigs Personals Corvallis Area Littles Munch Gay PDX Littles Little Scouts: Portland Troop Catalyst PDX littles & Bigs Meetup PDX Littles Play Date YABDL Utopia (NW) Central Oregon DD/LG, Ageplay & Caregivers Group Oregon DDLG Oregon coast ABDL Little Scouts Portland-Vancouver Which can be found on Fetlife, not all of them are active, but with encouragement, some could start having some activities. Anyway, though you'd be interested.