Content Count

134

Joined

Last visited
Community Reputation
24
Excellent
18 Followers
About huggybutt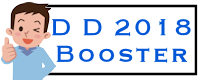 Previous Fields
Diapers
I Am a...
Age Play Age
I'm with Stroller on this one, unless you cannonball into your seat, it sounds like a product issue. How long are you sitting before it starts to leak?

I'm just curious as I haven't lived in NY very long, is Westchester a town in NY or a county?

Only ones I know of are here: https://www.dailydiapers.com/board/index.php?/topic/67878-great-advice-on-sexology-podcast/

I've never met my dad and haven't seen my mom in over 13 years. Was told she had passed 6 years ago to cancer but don't know for sure.....so I guess it's complicated 😔

One of my first jobs was working at a grocery store. We had just gotten self checkout there and I wouldn't have had the courage to buy them without it. I've been studying the incontinence section of my store when nobody was looking for months...I knew right where they were and every step it took to go get them. Finally! My last break of the evening I go get an accomplice item from aisle 4, chips! "Am I really gonna do this???" I'm saying to myself. "Now or never" as my blood pressure climbs I swing around two aisles over and grab a pack of depends tape on briefs in a green and orange package. Hauling them away like I had just caught a raccoon by the tail I double time it to the front of the store before I am noticed! Relieved to see no customers or employees in sight at the register. I get them in the doubled up grocery bag before the upc even shows up on the register and pay with my card. One last look to see if I made it and now my anxiety turns to excitement as I head to my truck and place them in my back seat. Wow, I had the best last few hours of work I ever had. Smiling at everyone, just knowing what I had to look forward to. On the ride home, I reached back and opened the pack to be 100% sure they were plastic backed....just like an addict testing the purity after the deal. Nowadays I just go and see Beth at the awesome local ABDL store with nowhere near as much anxiety but all the excitement 😉

Facebook knows too much already. I'd be hesitant as I only have my personal account and don't want an alias account but I do think more platforms are a good idea in general!

I have used tinder and POF a long time ago with success from both. I honestly think that whichever platform you use, you need to prioritize what you want. If it's a serious relationship or just someone that's ok with diapers that you can be with. Obviously if you go in search of finding someone who is into diapers, you will have a much harder time compatibility-wise. In my personal experience, finding a wonderful person that met my basic relationship needs was first and acceptability for kink took a back burner. I was open and honest about it before the relationship got serious and she was accepting of me. I really couldn't ask for a better partner. In closing Alex, listen to the Love in brief podcast. They have a few episodes on finding that one special person.

huggybutt

changed their profile photo

I had a pack of attends that I had to get rid of so i put the remaining 8 on just to see what it was like. Just as expected, hard to walk and do a lot of other things.

I haven't done it recently but there's just something about being in just a diaper, a t-shirt, and wearing athletic shoes that provokes little space and memories of an age when that was your outfit for the day. Anyone else feel the same way? 👟👟 👕

I'm in the same boat as you. I like the lil builders and until now, actually didn't even know they aren't available! Finding a replacement that works can be tough for sure. I'm sorry that I don't have any suggestions. Once I found the overnights, I stopped looking because the overnights have everything I need. Hope those don't disappear too.

I'm very sorry for what's going on. *Big hugs to you! Is there any way you can be there for her as an adult friend? It sounds like she is in need right now and showing your support could give you some happiness and prominent purpose through gratification. Perhaps she will see that and with time, will come back to you with open arms when the time is ready. I wish you the best!

This sounds really annoying 😝...I certainly wouldn't want any diaper checks, powder added, or bottles of something to drink. How on Earth do you survive long car rides in such loving agony? 😱

I don't consider myself religious, but I find meaning in a lot of Christian music. I just listened to over two hours of music.... Danny Gokey and Micah Tyler help me connect with my emotions in ways I never thought I would again. This one too!!

Oh God this is nice. Thanks a lot Mikey!

Even though I won't be trying these due to the fact that regular flushable wipes work just fine and these do really nothing to enhance the "little" feeling for me, I'd say it's about time for more AB/DL targeted products.