Content count

103

Joined

Last visited
Community Reputation
8
Neutral
About diapered charles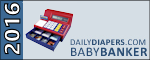 Rank

Bedwetter


Birthday

10/08/1981
Previous Fields
Diapers
I Am a...
Age Play Age
By the way, it fits me like a dream! Even the skirt is perfect! I cannot rant and rave about how impressed i am with Little for Big. I hope they keep churning out new outfits.

That's what sold me on it. She was totally rocking it!

I'm not the person to tell. They are based in China. See if they would consider customizing.

I'm 5'8, 295 and the 3x onesie fits me perfectly! The top is a onesie so I'm not worried about that fitting when it gets here. I'll let you know about the skirt. I'm so excited. https://www.amazon.com/Littleforbig-Onesie-Diaper-Crotch-Pajamas/dp/B072JQ2BNJ/ref=pd_rhf_se_p_img_9?_encoding=UTF8&psc=1&refRID=WBDSVF6Z56K4ZYY0DQGV

Sissies love getting new pretty outfits! I also don't want to spend a lot either. That's why I'm excited to share my new acquisition with everyone. It's going to feel so good to be thickly diapered wearing this cute uniform. It was only $40 from Amazon! Feel free to share the outfits that inspire your sissy desires.

Very well handled by the staff. It's just another day at the office for them.

Hello All, I decided to post this because I have struggled with depression for over 10 years. I have learned it's beneficial to share with others who may be dealing with similar issues. I was recently admitted to the local psych ward because I was so suicidal, I actually had the desire, ideaation, and will power to end my life while completely sober. My struggle has never been that intense and whatever barriers I used momentarily failed me during a 3 hour long trip alone from a work conference. I was institutionalize once before after making an attempt on my life about 9 years ago. It was then where I learned there were resources for help. I have been on and off antidepressants since my first institutionalization. It's has become incredibly frustrating for me. I'm highly educated, have a good job, great family, friends, and support. However, I cannot shake this mood disorder and I am scared it's going to start affecting my normal day-to-day life. If that happens, it could be catastrophic. There is nothing I can blame, work on, strive toward, etc to help me feel better. Instead, I have become indifferent to life in general and that scares me. I have a great wife, 3 kids with one child on the way that desperately need me. I'm currently in counseling and under the care of a psychiatrist, but decided to post this to help others as well as myself.

I believe VR has a potentially lucrative opportunity to serve our community as well as many others. I'm excited to see what develops in the next decade or so.

The wife and I are now addicted to this show.

diapered charles replied to diapered charles's topic in Sissy Room

The sissy experience is greatly enhanced when shared with a supporting partner. I wish every sissy was so lucky.

Depression is struggle. It's something that I have needed help with several times. It can destroy a person.

I recently spent 5 days in the psych ward. We are definitely treated like children there. Planned recreation, "quiet time" during the day, mandatory bed times, outside time,and scheduled snack time with ice cream!

I bet you have 900 pms by now.

I'm glad you had fun. Our son was really into Monster trucks, but he gradually became disinterested when he started school. We always had a lot of fun. We would get the Pitt passes and meet all the drivers before the show. $25 is a great deal. We always got the presale option because we went every year. We were front row in the middle evertime. Grave Digger even threw my son a plushie Grave Digger one year. He got a Grave Digger from Grave Digger! How cool is that?!