Content count

184

Joined

Last visited
Community Reputation
11
Good
About FullyLoaded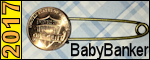 Rank

Bedwetter


Birthday

12/22/1980
Previous Fields
Diapers

Diaper Lover

I Am a...

Boy
Well its been a while since I posted here. I have been using cloth diapers around the house, overnight and on weekends. Basically all the time except at work and messing. My favorite is Baby Pants gauze prefold with one babykins insert and babykins plastic pants to cover it. I think that my original failures were do to not washing the diaper enough to "break it in" and my plastic pants were too small. Yes I don't change all day at work I wear a Northshore Supreme with one medium Northshore booster and Babykins terry lined plastic pants over that. No issues. I usually work 7-12 hours. If it's a long day and I wet a lot the terry liner will be pretty wet other that I really have no problems and really enjoy wearing and wetting my diaper!

I post poop videos on other sites sometimes. Most of the time I just like to embrace to whole experience. Setting up the camera, getting the timing correct and getting a good shot sometimes takes the fun out filling my diaper. The OP may feel the same way. I don't think links to poop videos are allowed here anyways.

Yeah. I tried the new Superio Signature briefs and they really suck. I might try the regular wellness brief on last time. They advertise 2600 mL capacity. IDK if I have some extra $$$ I might get a case.

I recently tried a case of the new and improved Superio Briefs and they were horrible. I just looked at their website and I might have to try their classic briefs because they look pretty thirsty on you. The ones I got were about as good as depends.

Well this is getting out of control! Not including two or three toy grade micros quads that are in the boneyard for parts and one 250 that is somewhere outback. The newest is the Taranis Radio and Falcon Pro. Now need some FPV Gear but I want to wait till I can afford good googles (Fatshark Dominator HD3) @DailyDi How did you do with the Phantom this summer?

Nothing on the internet is "secure." If it is on the internet it can be hacked. You never watched "Live Free or Die Hard?" LOL

Today on my to my car while leaving to grocery store! It was a squishy ride home!

I wear diapers 24/7 for fun. I had a pretty bad accident at work back in July or August. I go to work every day wearing a Northshore Supreme with a booster, terry lined plastic pants over that with a onese over everything and then my normal work clothes. That is enough protection to get me through a 12 hour day and then some. I always poop after I get out of work about every other day. One day I was at work and felt pretty full but figured I could hold it till I got home or at least out of work. Wrong! About halfway through my day I let out a fart but it was a lot more than a fart! It was a good sized soft poop. I had to finish my day with that dirty diaper on. I really don't want to ever happen again! That was the first and only real accident I had since going 24/7 about 3 years ago.

I pooped in my slightly damp Baby Pants gauze prefold about 2 hours ago. Now it's getting pretty wet and I'm not looking forward to the clean up. I'm going to keep it on as long as it has some room left in it. I usually put on a disposable when I feel a poop might be coming but not this time.

Not half as absorbent as the old version.

Either that or I got a F'ed up case. (no SAP)

I just got a case of these. I quit using wellness briefs about a year ago due to splitting plastic and pulling tabs. The new and improved ones that I just got are HORRIBLE! They clump, they don't swell up like the old version and the bottom tabs seem to tear away from the back of the diaper. The only good thing that I can see is the adhesive on the tapes they do not fall off but, the tear away from the back of the diaper very easily! I probably won't be buy these again. They also have the absorbancy of the old Depend fitted briefs.

Most kids have to be out of diapers to start school I'd imagine.

I'm kinda curious "1 dry night" How can you sleep wet every night and have 1 dry night? As a child 11-13yrs old I randomly sleep wet but nothing was ever done about it, I grow out of it to a point where it wasn't a problem. I started wetting the bed again when I would drink beer excessively (about 48 cans in a day) I would wake up soaked and sometimes I would be so drunk I neglect to diaper up and pee all over whatever I slept on. Ever since I went 24/7 two years ago. I randomly wet in my sleep but it's hard to tell as sometimes I pee before I fall asleep.

It's the phantom 3 Advanced. My friend has the Pro but I don't have any screens bigger than a tablet that are 4k. The first one I got was the Phantom then a friend bought me one of the tiny ones, the Phantom is the easiest on to fly because of all of the technology but the little toy ones are a blast because you can crash them and not worry about losing $$$. Edit: I'm surprised that Repaid1 has not chimed in he has a Phantom 3 Pro.