Content count

65

Joined

Last visited
Community Reputation
2
Neutral
About bbybill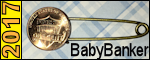 Rank

Toddler


Birthday

08/11/1963
Profile Information
Gender

Male

Location

wa

Real Age

51
Previous Fields
Diapers

Adult Baby

I Am a...

Boy

Age Play Age

3ish
i am obviously not a girl, but just wanted to say welcome. and feel free to ask any and all questions

same with me , i am open. it is individual you just need to ask.

It has to be your choice and you have to feel comfortable with your choice of wearing from once too going 24/7. You have to be comfortable and people around you will be alerted. Try the things recommended here till you find what works for your comfort then know one but you will know. but also it has been said many times you dont have to wear diapers out if your not comfortable. There is a wealth of knowledge on this site and as you can tell we love sharing our knowledge.JUST ASK US!! As far as getting cought and having an excuse (i havent even thought about one) but , the doctor asked you because of a condition or issue would be best in case you decide to go back to big boy underware. no harm no foul at all. this doesnt work well for everyone. good luck and please ask for help and let us know how it is going

i am in a car club and we do long tours, sometimes overnight as well. I regularly have lunches with friends and also visit at there homes. Also i go to the wrecking yards. I have had to change while i am out now and again. That is something those of us that have committed have said many times for those considering that. always care a change of diapers and supplies to change yourself and extra clothes as well. As far as other people knowing what your wearing under your clothes it is non of their business!!! do we ask them or even wonder what the have on do we? Its been said as well what we do is not illegal therefor i say gohead on DO WHAT WE DO!!!!

I went 24/7 three years ago and have a very active lifestyle. When i plan on being out for extended periods i wear my ComfiDry 24/7 and always have pul pants n case of accidents. I have had several times where my pants showed small and sometimes large leaks (because peepees happen), no one has ever said anything to me but am sure they have seen. In short if you want to wear 24/7 you have to be comfortable with your choice and none will USUALLY say anything to you because they have there own shit going on.

i just went through that and found it was in my modem. My issue wasn't avast it was another but same thing,had a friend go in and delete (for you avast) from modem through my computer and had no issues after that. IF YOUR ISSUE HASN/T BEEN FIXED ALREADY

welcome please feel free to be who you are. you are among friends!

I would love that . I have messaged you. thank you

I wear the 24/7:s and just wear PUL protection over them and there is no noise.

I was prescribed briefs from my local ,united states, veterans hospital, (Actually went from pads to diapers). It was thought to be a condition caused from an injury to the groin while in service. I am grateful for the help they work great for daytime use then I buy confidry 24/7 for night and away from facilities for extended periods.

bbybill

changed their profile photo

relax, enjoy, communicate in confidence of knowing your among friends. I too have been diaper lover as long as I can remember. lukily were lots of kids and relatives kids in my family to get diapers from

I assumed it was already over as long ago as it the first post was but i was being honest about what i wrote. I have never come out anywhere else or to anyone else and i truly appreciate the site and what it has afforded to me and other i would assume.

I like this site and have even helped to support it because you can be your true self here without fear of being harassed as well as communicate with others and get information on new items as well as where to find them, I feel very comfortable here!

welcome to you hope you enjoy your time here.

I have tried Northshore and I agree with you on the sizing issue but, my big issue is that he positioning of the tapes are too close together.(or top tape is too low maybe), I use as a rule the dry 24/7 and love everything about them but always watching for something new just haven't found anything better for me.