Content count

187

Joined

Last visited
Community Reputation
19
Good
About dyperbole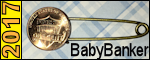 Maybe he knows THE Bruce Dickinson?

Pretty good price, too. I ordered a bag of large Crinklz, and because the free shipping and discount for registering, I got 15 diapers for $24.50.

The Inspire is less absorbent than the Inspire + InControl. It came out a couple years before the InControl diaper. It is also less thick than the InControl diaper, which may be a consideration for some people. The InControl is pretty much an all-white version of Safari / Princess diaper. It is the one I wear most often, as it is thick and absorbent but less costly than the printed Rearz diapers.

Longer answer....Nooooooooooooooooooooooooooooooooooooo.

It is a pretty penny. My last purchase with Save Express was 16 total diapers for 22 euros, and shipping cost 38.5 euros.

Off the top of my head: Diaper Connection, Tykables, Aww So Cute, Crinklz, Cuddlz, Fabine, LittleForBig, Rawr , Fab Sense, and MyDiaper. As for getting into the ABDL diaper business, user WBDaddy is the one to talk to. He tried to get a product to market called Petite AB, but there were too many problems to overcome. Also, be aware that some diaper companies have started to combine with other companies. For example. ABU now carries the both the Kiddo diaper (from Diaper Minister), and BareBum diapers (BareBum apparently sold the design to ABU). Due to the number of other AB/DL diaper vendors out there, I'd bet there will be more consolidation in the future. I'm happy with the current set of ABDL diapers already available for sale.

I like the elastic on panties from http://www.babykins.com. Gary pants all look great, but the elastic is too rough for my legs. I also bought ridiculously large panties (as suggested by the owner of Baby-Pants.com), but it still was too rough; meanwhile it looked like I was wearing a Macy's Parade balloon.

Look at www.saveexpress.de and see how long it takes to get an order sent to your German address. They have virtually any diaper available. This way you can bring a small amount you need and have Save Express send you the quantity of diapers you will need for the remainder of the trip.

Not sure what that meant. However, according to their latest update Tykables will be running out of Size 2 Overnights as early as Friday evening, and will run out of Size 1 not long in the future. There are expected shipments coming in December, but after the last delays I wouldn't count on them arriving on schedule. The new diapers are really nice. It's disappointing that Tykables cannot keep any inventory on a regular basis. I can't count on them to have any diapers when I want them, so I don't think of them when I get the itch to buy more diapers.

She is also active on the ABDL subreddit, and often has little contests to win ABDL products from the store. https://www.reddit.com/user/bethwuvz

They are Fabines, and they work about as well as any other Fabine diaper. I'm not a fan of the jeans look -- I prefer the Exclusivs. I'm thinking about ordering some of the pink version of the Exclusivs from SaveExpress.de, but I'd rather not wait a month to get them.

Here's the latest blog post from Tykables on the shipping delays: https://tykables.com/blogs/news/overnights-shipping-updates-2017 If I'm reading it correctly, they hope to have the diapers arrive in Tykables' home base in Chicago by yesterday, and they would then work all weekend to get the orders ready to ship on Monday, November 6th. My order got a USPS tracking number on 10/13/2017, and it still shows as "USPS awaiting item". We'll see what happens on Monday.

I play the field when it comes to AB/DL diapers. However, Bellissimos are the diaper that fit me the best. Haven't had any leaking issues. I occasionally wear a Bianco, which is pretty much a plain Classico, but haven't noticed any leaking issues. For me, the diaper that leaks the most are Dry 24/7s. However, I tend to blame that on me. I probably should stop using their Large diapers and start using Mediums, and I should work on getting the taping done better when I wear them. But I don't have to do much with any other diaper for it not to leak. For me, it shows that there are diapers that will work well on me, and those that won't. Different strokes for different folks.....

dyperbole replied to Jenny M's topic in Spanking

Apologies to Ludacris: "Ho.......... Diaper Ho.......... Diaper Ho.......... I'm a diaper ho....." I am a diaper thot. And this ho is not loyal. I try every new ABDL diaper that is out there, and even some medical ones.