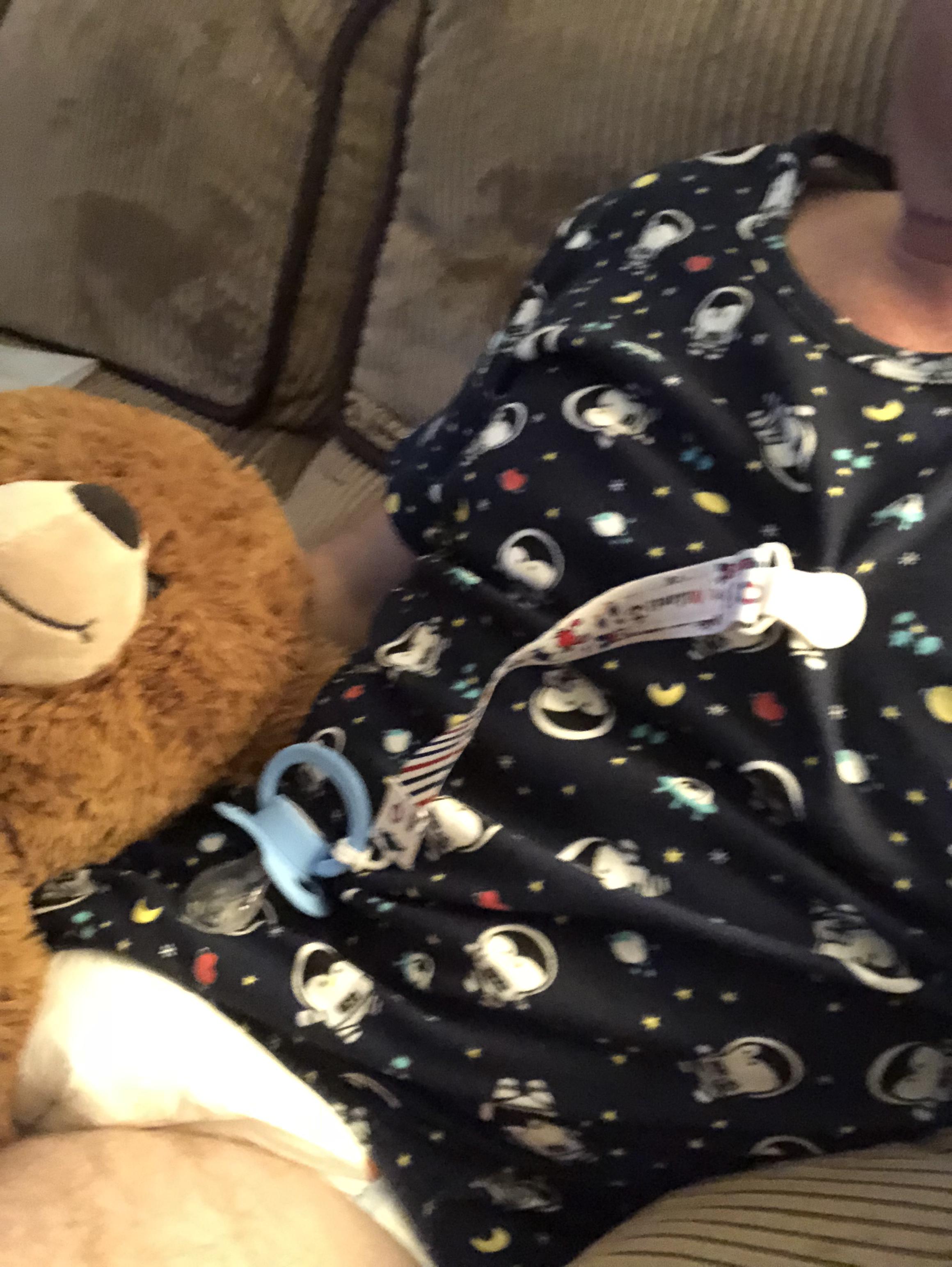 Content Count

28

Joined

Last visited
Community Reputation
2
Neutral
Sorry, the one in Maryland

I am partial to ABU because they are not far from my house. i have a pack of PEEKABU right now. i first tried Depends pull ups but they leaked badly.

I also am a spankee/spanker that found this side of me through exploration.. i immediatelty noticed the same thing another positioning..

1

Looks like you had a good time! so glad for you

I have been diapered and put in a sleep sack.. definitelty no walking, but no crawling either! LOL it did make me have to use the diapers!

Thank you! They did hold up well

I am also wondering how it went.. I have been to the ABU store in MD twice. The first time was to see about exchanging a onesie size. They were so pleasant, even gave me a sample to help for the sizing. Even though I wasn't able to exchange, they were very helpful. i went back a week or so ago to get a pack of PeekABU and once again, very pleasant! its a small storefront with some diapers and onsies. They have a changing area if needed. felt very comfortable, but there was no one else there.

I haven't tried a stuffer, I heard about them. You poke holes in them?

The waddle was real! it really held!

I had a bunch of errands to run today so I put on the PeekABU on and off I went. My first stop was to get some Ice Tea. i have been to several stores and it is so freeing to not have to stop for a potty break. It has held 3 soakings so far and no issues. i am loving this!

I keep everything at a friends house. Have a tub with my name on it, I love it

Welcome this place is very warm and helpful. the search engine is a great place to use as well

Welcome to the site Elizabeth lots of or friendly people here

Good luck in your search from a fellow Marylander..