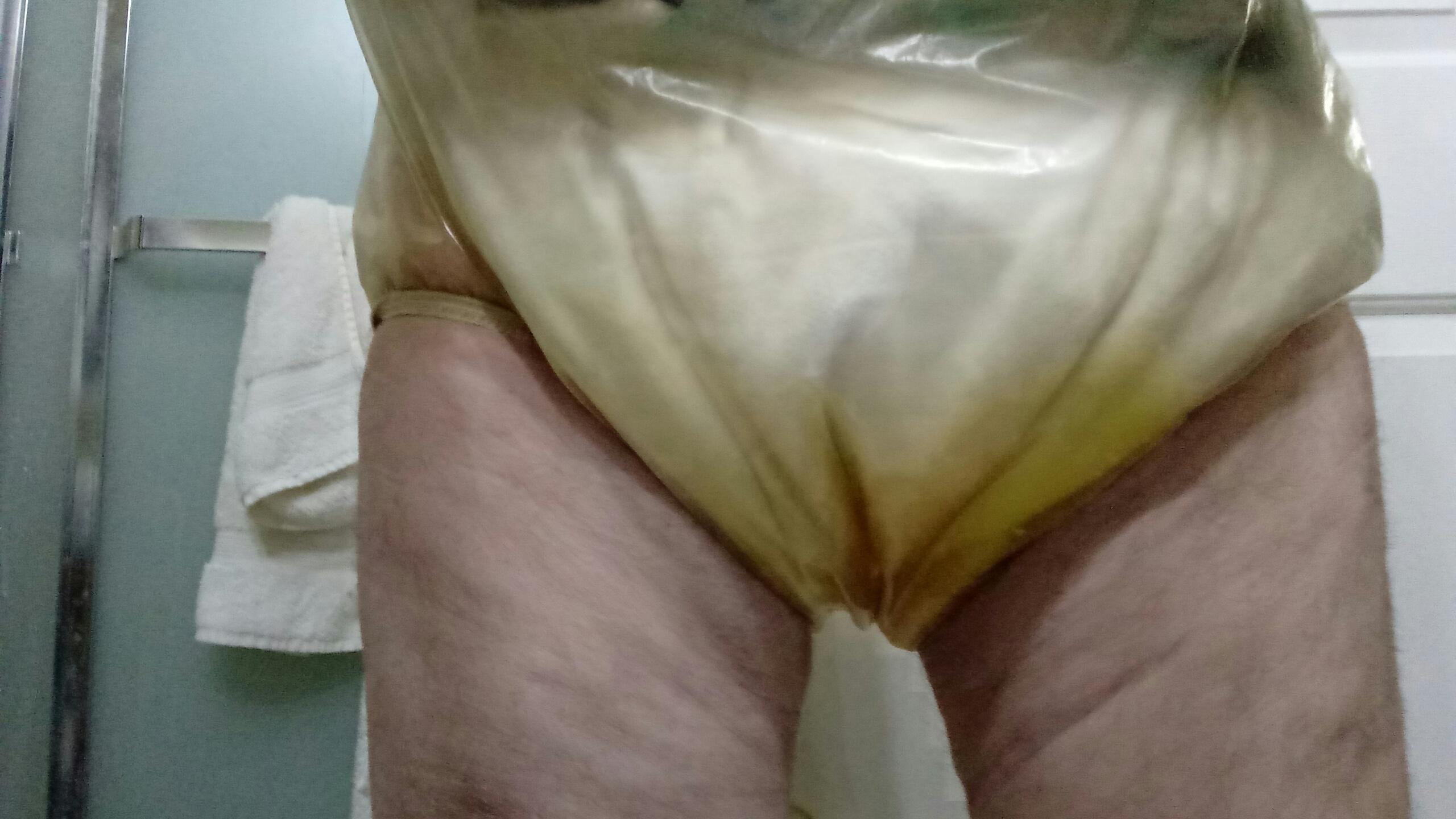 Content Count

40

Joined

Last visited
Community Reputation
5
Neutral
About tsaaboy
Rank

Toddler


Birthday

05/27/1964
When I was young I also had a love of plastic pants. I did not have a bedwetting problem but for some reason was attracted to plastic pants. I bought my first pair when I was about 8 yrs old and would wear them any chance I got. I did use a small towel to absorb the sweat but never wet in them. I was just attracted to wearing them. It wasn't till I got much older that I started to wear plastic pants with a diaper and use them. Now I regularly wear a diaper with plastic pants and use them as I really enjoy the feeling and freedom of being able to urinate anywhere or anytime I need to go.

Most of the time I am wearing a Northshore Care pull on with a pad or liner for extra protection and then I pair of plastic pants to catch any leaks and then I go out and live my normal life shopping working doing whatever. When I really need a lot of protection I will wear a cloth diaper with a liner and plastic pants. Never had a leak with that combination.

I also enjoy wearing cloth diapers and plastic pants but really don't like the mess in them When I do I clean similar to the others listed above. Now most of the time if I know I am going to mess I add a liner or cheap disposable. Usually I only end up with a little mess around my legs on the cloth diaper due to not changing immediately but staying in them for a while. Sometimes I like the feeling and other times I can't wait if change my diaper immediately.

Looking for diaper friends around Sarnia

Hi Julie

Thanks for your message.  I now have read some of your posts and see you have a problem wearing plastic pants. If you haven't read my posts I would like to recommend you try wearing polyurethane plastic pants sold by Fetware.  I used to wear vinyl pants and always had a problem with the elastics causing chafing and being uncomfortable.  The poly pants are super soft and extremely comfortable.  I can wear them all the time with no discomfort.  They also come with enclosed elastics which is what I am wearing and have very  few leaks.  The diapers leak occasionally but the pants contain the moisture and don't leak.  I have been wearing the same four pairs for over a year and switch off every other day so I can wash them.  They are still in the same soft condition as when I bought them.  I purchased a dozen pair as I felt I would have to replace them over time but as of right now it appears they will last me for years.  They also sell PUL pants which are also very comfortable but don't give me the feeling I get in wearing an actual plastic pant.

hi Caelly and welcome to DD. I too enjoy going to the movies and wearing a diaper and enjoy the whole movie without having to use the restroom

I agree with Mark the PUL plastic pants that I purchased seem like they are going to last forever however with the material covering they do not give me the feel of actually wearing a plastic pant. Then about a year ago I found that Fetwear sold a polyurethane plastic pant. I bought several pair of them and have been using them for over a year and they still feel like the day I bought them. The material is super soft and feels just like a vinyl plastic pant. They do make a little noise if you are not wearing tight fitting cloths over them. The leg and waist elastics are the most comfortable I have worn and comparable to the active wear pants.

I have tried a couple of methods. I have a leather diaper harness that goes around my waist and has a strap that comes up through the crotch and is locked on. I have put this on and then got dressed and gone out shopping or for a long ride leaving the keys at home. If I also use a suppository I only have a short time till I mess if I don't and let nature take its course I might have to go a long time before I mess. I have absolutely no control over what happens and can't do anything until I get home and get the keys. The other one I do is to put on ankle and wrist cuffs and a locking collar. I lock my ankles together with a short chain run that up and around my waist and lock it on then take the chain and run it up through my crotch and lock it to the waist chain. Then I take the end of the chain and lock it to my collar. Then I lock my wrists together with a small chain and attach them to my collar so my hands cannot drop below my chest. The feeling of helplessness is great and I cannot do anything with my diaper until I get access to the keys which are frozen in a block of ice.

I agree with both of you. I don't have locking clothing but I have been locked into my diapers with a leather chastity harness. I have even worn it out under my clothing and as you say it is a completely different feeling when it is impossible for you to be able to remove or change your diaper no matter what you did in them. That feeling of helplessness just adds to the experience of being diapered.

Hi Lanie and welcome to DD. Your story seems to be similar to mine. I also live in Michigan near Port Huron so once again welcome.

I joined the site a few weeks ago and signed up on the Michigan site. It sure seems that there are not a lot of diaper lovers in Michigan and I sure would like to be able to talk to some of them and share our experiences wearing diapers. I live in the Port Huron area and would like to chat with others from Michigan

Hi and welcome from a like minded diaper lover from Michigan.

Hi Evelyn I've been a diaper lover since I was about 10 yrs old. I have enjoyed wearing diapers on and off ever since. I am also looking for someone to share my diaper experiences with so feel free to contact me and ask me anything you want.

I have a 38" waist and I originally ordered medium and they fit very comfortably with some room for expansion. Accidently I was shipped a small and rather then send it back I tried it on and it fit snuggly around the diaper which as I said did a nice job of supporting a wet diaper. What I was surprised was that the leg elastics did not bother me and were not too tight. I am very pleased with them and I hope you will be happy too.

I don't believe anyone reuses a disposable diaper. So I think yo didn't understand what I said. I wear a cloth diaper over a disposable so if I mess my diaper then when I go to change I only have to throw the disposable away with all the mess in it. The cloth diaper is only saturated with urine so I don't have a mess to clean up off the cloth diaper all I have to do is add it to my diaper pail. Yes I don't wear cloth diapers that often but when I do I don't want to clean up a mess. Wearing a cloth diaper over a disposable allows me to be able to wear the same diaper for a extended period of time so I don't have to worry about the disposable leaking when it is over saturated.