Content count

43,809

Joined

Last visited

Days Won

5
Community Reputation
66
Excellent
About Sephy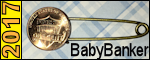 Previous Fields
Diapers
I Am a...
Age Play Age
Max giggled as he hugged his sister. "Love you sissy" Tony saw Skye with Max. "Skye honey can you get Maxie in his highchair. I want him to eat before naptime" He went to his wife and saw her feeding Ani. "So how did this happen? By the way I have lunch"

Amy smiled to her mommy before going back to her meal. Mike chuckled saying, "You're adorable baby girl"

Jamie snored softly in his sleep.

Sephy replied to Anon17a's topic in Roleplay

Tyler giggled as he enjoyed his fun time. Jimmy joined his brother and mama in the play area. Joey saw his sister in law. "Hey Soph, how Little Jim?" Joey worried about his nephew like his own.

Ani's eyes closed as he continued feeding. Max did his best but was starting to feel sleepy. Tony had arrived home, having brought lunch with him.

Amy looked to her mommy with a curious look on her face. "Here comes the plane" Mike cooed to Chrissy as he fed her.

Tyler whining slowed as he gave into sleep.

Sephy replied to Anon17a's topic in Roleplay

Joey nodded as he watched Jess and Tyler went off to play. Jimmy hugged his mommy's as thanks. He saw the play area too, and pointed to it excitedly.

Ani latched on and suckled lightly. Max did his best to help his sister.

Amy started eat her meal. She ignored her silverware and used her bare hands.

Sephy replied to Danny's topic in Roleplay

"Both" He cooed back. Ruby shrugged her shoulders. She took him out of the crib and than got Danny out. "Keep him busy while mommy gets him cleaned up.

Jamie yawned again, but was trying to stay awake.

Sephy replied to Anon17a's topic in Roleplay

Jimmy looked to his mommy with a loving smile. Tyler pulled at his mommy's arm. "Play with me mommy"

Ani nodded back softly. Max happily started playing with his sister.

Mike put a bib on Chrissy and cut up her meal. He soon started feeding her. "Lets see who gets messier" he told Hailey. "Num num" Amy cooed excitedly.