Content count

115

Joined

Last visited

Days Won

1
Community Reputation
23
Excellent
About SWet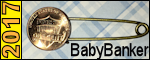 Previous Fields
Diapers
I Am a...
Age Play Age
Hi Babyqtboy, I did the Vietnam thing quite a few years back and just had to go cold turkey with the diaper interest. I was with the 173rd Airborne out at LZ English not really a diaper friendly part of the world, even though diapers would have contained a few accidents induced by Charlie. .

Ok, went and got the Abena Graphic T Shirt, wore to our local get together of ABDL's and no one noticed. When I finally had to come out about my T Shirt the comment was - thought that was tire tracks from a motorcycle (could be I ride a sports bike) or nice shirt. This is from folks that are clued in. Maybe this shirt is to subtle. I had a print out of the other designs and it seems the M4 addition to the Abena shirt would have been more of a give away, but universally no one was willing to wear the Tena shirt.

Hi rusty pins, I stretched the shirt laterally to increase its size which shortened it. I wear my shirts untucked so this is great for me. In the design with the M4 you can get this in what is called a T shirt Dress, but really it is just a long tailed T shirt. I got one of these that I'm going to try to turn into a onesie. It is actually to short and I'll have to add about 4 inches of material to the bottom of the shirt. There is just a bit of flair at the bottom, but that should work well with a diaper.

I actually just got delivery of the Abena shirt a few days ago. As you can tell from the picture the graphics are bold and bright, especially compared to the diaper. The T Shirt material is light weight and very stretchy. I found the medium (my chest is 40 inches) just a bit snug, but the material was be easily stretched for a looser fit. Now just need the courage to wear in public. With the black back to the shirt I'm thinking some camo shorts might make for a stronger statement that wouldn't make folks think about diapers.

Its' been 60 years, but I'm going to be giving them up tomorrow ------- sure I am. I'm certain there are some of the diaper folk that have moved on to more traditional underwear, but for me it is something I can never give up.

Ok, I think I have to agree with diapers always on this. Looks like ABU will be getting more of my money. When the Lil Paws "diapersuit" comes out I'll have a couple of items to order now. I still think the non-M4 version might sneak under the radar of most people.

Thanks WetDad great observation - with the offset positioning of the Abena graphic it would be easy to construe it as a racing stripe. To make this totally believable I guess you need to get an M4. A little out of my price range, but would be fun. The Abena graphic doesn't make such a bad racing stripe either.

Thanks Rusty pins, that's such an easy to believe explanation of the shirt. I'm going to be brave and order the M4 because the plain version just might sneak past even dedicated ABDLs. There is a local get together of ABDLs in a few weeks and it would be fun to see how long it takes to be recognized (some are dedicated cloth users and may not have a clue). Heck, it might be fun to have the plain version as well - I'll see if the budget allows for it. While I can see myself wearing the Abena design, there is no way in the world I could do the Tena, maybe around the house that's it.

https://www.redbubble.com then search Abena or more general ABDL most of these designs are anything but subtle. I just found these so can't vouch for quality or the seller, but very interesting.

I'm trying to find a t shirt that shows my interest in diapers, but just whispers it– NOT SHOUTING at the top of your lungs. Would this be subtle enough? How would you react to this shirt? Do you think many non-ABDL would understand or be offended (I don't see how)? Two versions here - Without the M4 the shirt just looks like a graphics pattern. With the M4 added it still is subtle, but says diaper to a lot more people.

Have I ever mixed diapers & dirt bikes? Yes, yes I have, in the past. My biggest diaper\motorcycle fail was on a fun Sunday ride up to Four Peaks in AZ. I took my DR350 Suzuki dual sport up to the top then decided to go out a trail I saw on the map, this wasn't the original plan. Got a nail in the rear tire! How the heck could there be a nail out in the middle of no where? It only gets worse – the tire pump didn't work, so no repair. I had to hike out 3 miles in motorcycle gear wearing a damp diaper to Punkin Center and call for rescue. Taking off the diaper really wasn't an option as my ridding pants were ballistic nylon that would have rubbed one raw hiking in them. Haven't mixed diapers and off road riding since.

My question is are there any diaper folk here that are into extreme sports? By that I mean skydiving, hang gliding, paragliding, motorcycle racing, white water kayaking, etc. (I've been into all of these at one time in my life) . Even though I'm a very dedicated DL, I never mixed diapers and these activities. Likely one of the reasons is the chance of injury and being carted off to the hospital in diapers would be way worse that any injury I could have sustained. I've had a broken leg & a concussion so I know the Emergency room all to well. This is not to say that I haven't worn a diaper while out kayaking on a lake, taking a Sunday ride on my Ninja or doing a hike in the woods. There just is something about doing extreme sports and wearing a diaper that is incongruous. I'm sure there are actually diaper dependent folk who are doing some pretty extreme stuff (I actually corresponded with a fellow motorcycle racer who was incontinent). So just wondering, extreme sports & diapers – do you mix it up or keep the two worlds separate?

You know you're old when you thought these were really great cartoons. Can you name them? Ok, we have two winners! Willnotwill - Crusader Rabbit & dondd - Beanie and Cecil

SWet replied to babyjimindiapers's topic in Arizona

Hi P_Man, Hey another Gilbert DL! If you might be interested in meeting some mature DLs we have a meeting scheduled for this month. I will be in motorcycle gear - ride a Ninja, otherwise we look like just any other folks. We are outside usually on the south side under the trees. Monthly Meet When: 8-April-2017, 12:00 PM (High Noon) WHERE: Starbucks - Park Central Mall, downtown Phoenix. 3110 North Central Avenue Phoenix AZ Attire: Since this is a public social gathering, please dress appropriately. We keep it normal attire so that everyone can feel welcome. Even though the dress is casual, we all know we crinkle underneath. (ok.. some of us )

SWet replied to SWet's topic in Bondage

One of the recurrent fantasies in a portion of the diaper community is an electrified diaper that shocks the wearer when it gets wet. Fantasy is fine but that doesn't sound very pleasant to me, but what about E-Stim? Could you make a diaper that would have a little electric pleasure? Well continuing on with the condom catheter theme there sure seemed like there might be a way. For all E-Stim the basics are a power box, cables to the electrodes and, of course, electrodes. So can a wet diaper work as an electrode? Oh, yes it can. How to connect? This is the ultimate in simplicity just poke the lead through the plastic of a disposable diaper into an area that will be or is wet. For cloth just make sure that the metal of the connector is not in direct contact with skin, maybe behind an insert. For the other electrode (this is the fun part) create a plug that has a wire leading into the tube of the catheter, not to long as you don't want to touch the sensitive bits with bare wire. To allow for conductivity you will need to fill (no air bubbles) the tip of the condom catheter with a saline solution (water with a pinch of salt or bicarbonate of soda works). I find a hobby glue syringe helps with this. It should be noted that you don't need the HT2 for this to work, just the condom catheter will work perfectly fine. One of the issues of a wet diaper is that the current flow can short circuit the two electrodes, the condom catheter provides insulation. To create the plug I used a electrical wire nut with the wing portion cut off, but anything that is the right diameter to plug the condom tube should work. Drill a hole through the middle of the plug, insert the wire lead (a pad electrode where you cut the gel pad portion away is good). Hot melt glue or epoxy the drilled hole and you are good to go. The plug pictured is a second generation effort. The theory was to increase the contact area, but truthfully just a straight bare wire worked – remember not to long. As usual with any E-Stim setup keep everything below the waist (no problem here) and you will need to work to determine the setting that is best for you. The 232 allows for input from a sound source such as an MP3 player which opens up the possibility of e-files that are on-line, but I'm sure a simple Tens unit could be quite entertaining. The ultimate question – does it work? Yes, Yes it does. This combines a whole lot of fetishes – diapers, chastity, bondage, and E-Stim. So could be a fun project for a lazy afternoon.