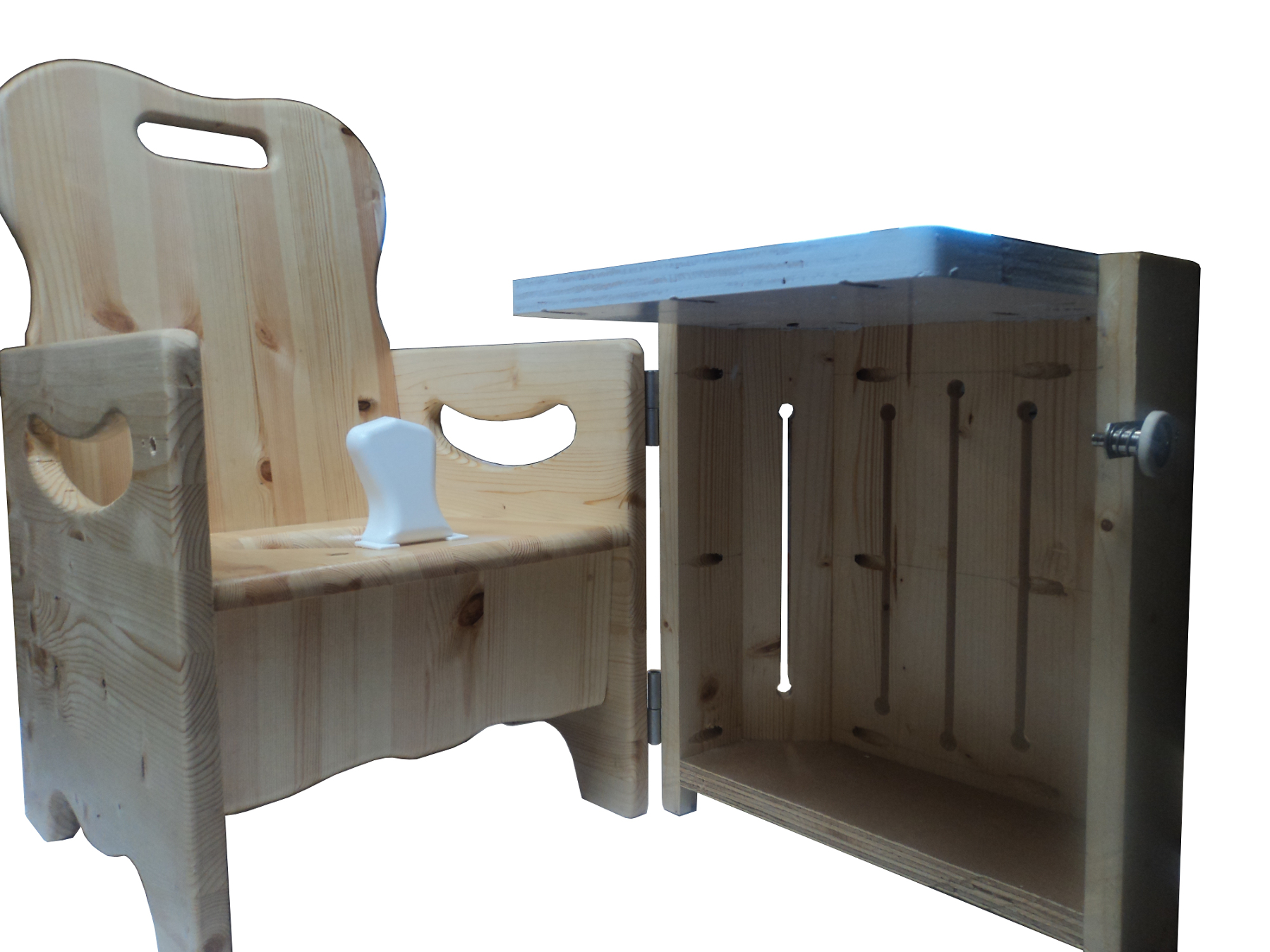 Content Count

67

Joined

Last visited
I have made some custom adult size potty chairs. They were based off a 1950's design. Message me if you are interested in discussing one.

1950potty replied to Lil Fox Scotty 91's topic in Bondage

The concern with real child's chair is can they bear the weight of an AB? Especially if they get squirmy. Send me a message if you want to discuss adding restraints.

1950potty replied to MommyWigglebutt's topic in Spanking

What about ones with cute sayings. Many of us in past years had intimate contacts with something like this?

So what was the punishment?

Yes, as it is, the seated position now only has the ankle restraints. Which would just have the person being seated and bored. But sometimes only a modest correction is required. Or as a prelude or postlude to some other correction.

Well it is a nice piece of furniture.

1950potty posted a topic in Bondage

I found this device on line and have never seen anything like it. It was described as an antique time out chair. In the first picture you can see they were seated and with the front door closed, their ankles were trapped. With the two seat boards closed, the smallest user, could stand on them and have their wrists placed in the small pillory holes. A larger user would have the boards removed and wrists in the larger openings, along with trapped ankles by the door set up. It is conceivable, two could use the device at once. The larger person behind it with wrists in the larger holes and the smaller either seated or standing. And in either of the standing positions the occupant could be chastised.

This was triggered by Angela's remarks about SOM. Would anyone else like to comment on spanking machines? How good are they? Do they spread the swats around or does it hit basically one spot?

1950potty replied to padded_husky's topic in Bondage

For a male you might want to start with compression shorts. They better fit the male anatomy. Also you can get them that hold a cup. The cup prevents naughty rubbing.

If you haven't investigated, check out ETSY.com

Looking at this, I find the tumblr link broken. But my main question, how is the tray locked to the arms? I see all the rectangular opening under the arms, are they part of it?

Chanthekid what are you using as a potty chair?

You might be interested in this potty training spreadsheet. Toilet Training Example Spreadsheet.ods

This is started from AbabeBill's thread on rubber diapers. Little Christine details using rubber diapers as punishment usually for girls. I wonder what punishments were used basically for one gender and never or rarely for the opposite. My mother would lift my sister's legs up (like when changing a diaper) to spank her. i was not spanked in this position, not to say I didn't get it in other positions but this was not done to me. Later in life the dawn hit. Being a boy, she didn't want hitting my genitals (especially with a paddle or strap). Girl parts are farther out of the way, so not a risk. What knowledge do you have of gender specific punishments?