28 new
Photos
Added
1 new
Story
Added
9 new
ABDL Ebooks
spotlighted
12 videos added to
www.abdl.space
309 New
Forum
members - Now 40,062 friends!
200 members added to
DiaperMates
- now 39,083 members.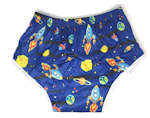 New L/XL Pull-Up Diapers now in stock. 9 Colors and prints. Fits waists from 34-52 inches!
Shop Now!
Like Us on Facebook, Tumblr and Twitter

We need your content! Photos, Videos and Stories - be a part of the ABDL community by sending your original stuff to [email protected] to be posted here!