28 new Photos Added!
06 new ABDL e-Books spotlighted!
02 New videos uploaded to ABDL.space!
48 New Forum members - Now 33,880 friends to play with!
59 Photos added to MegaPics, Now 30,070 FREE photos.
45 members added to DiaperMates - now 31,044 members.
TeenAdultDiapers - 9 Layer quilted diaper inserts back in stock! Buy a diaper and booster and get a free gift when you write "Gift me!" in the order coment box!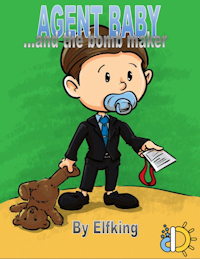 New eBook from Elfking and DailyDi-Mike
Agent Baby and the Bombmaker

Billy is just your average eleven year old boy, juggling chores and homework... and the fate of the free world!

Billy has a gift: the ability to hear the truth when you lie, and he puts that gift to good use helping the government solve urgent cases and saving lives.

But his talent comes with a cost. As he exhausts his mind reading yours he slowly regresses to an infantile state. Can he get the answers needed before he looses control of his "big kid" self and his bladder?
Like Us on Facebook, Tumblr and Twitter
We need your content! Photos, Videos and Stories - be a part of the ABDL community by sending your original stuff to [email protected] to be posted here!