DailyDiapers Adult Baby, Diaper Lover & Age-Play Playground!

Site Update for 12/10/2017

Thank you everyone for your patience and kind words during this difficult time for me and my family. Dad's passing was not unexpected, though we thought we had more time; and being unexpected makes it no less devastating. Updates will continue to be slow this month as I work through the paperwork, phone calls and appointments necessary to ensure my Mom's security.

For those who have offered assistance, I have made an Amazon wishlist of things we could use, and some fun treats I wouldn't mind having. http://a.co/1EzdkQX

You can also DONATE to the site fund to help cover costs for a bit as my money went to dad's funeral arrangements and I won't get it back for several weeks at least.

Thanks!
Mike
28 new
Photos
Added
8 new
ABDL Ebooks
spotlighted
18 videos added to
www.abdl.space
184 New
Forum
members - Now 40,246 friends!
157 members added to
DiaperMates
- now 39,267 members.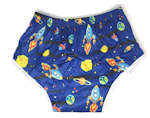 New L/XL Pull-Up Diapers now in stock. 9 Colors and prints. Fits waists from 34-52 inches!
Shop Now!
Like Us on Facebook, Tumblr and Twitter

We need your content! Photos, Videos and Stories - be a part of the ABDL community by sending your original stuff to [email protected] to be posted here!
---
Join Our Mailing List!
Be the first to know when the site is updated, and get special
offers and deals on diapers and other age-play gear!